Note: Please note that Social.fund, being a volunteer driven initiative may not be able to verify genuineness of each listing. Kindly donate only based on your own conscience. To report a false listing write to us on care@social.fund
We need your help. Please stand with us to help them.
We need your help. Please stand with us to help them.
Hello . Be a human. Be helpful. We need your standing with us. Our humanitarian team is taking individual initiatives to help the needy and provide them with food. (Flour, rice, oil, legumes, mineral water, pasta, cheese, milk, dates, jam, vegetables, and fruits) and the needs needed to alleviate the suffering imposed by the unjust occupation. Help us and contribute to the campaign. We are the brothers of humanity.
Update.. 3-1-2021
Dear friends . I want to show you what we have done in charitable work in the past few days.
## First . We gave a sick sister who needed treatment 150 shekels.
## Second, we gave five families a sum of money, each family 150 shekels.
## We distributed more than 100 food baskets with the help of people.
## Third ... We distributed milk and baby diapers to more than 25 children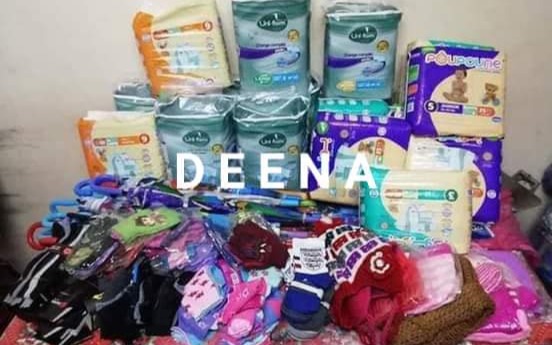 Update .. 15_11_2020
Our volunteer team distributed food parcels to 30 poor families in the Gaza and North regions today, as our charitable activities have gradually returned according to an emergency plan that guarantees the safety of volunteers and beneficiaries.

Your donation on behalf of needy families helps to lift them out of the difficult situation they are going through.

Contact us ... and be part of the charity and goodness ❤️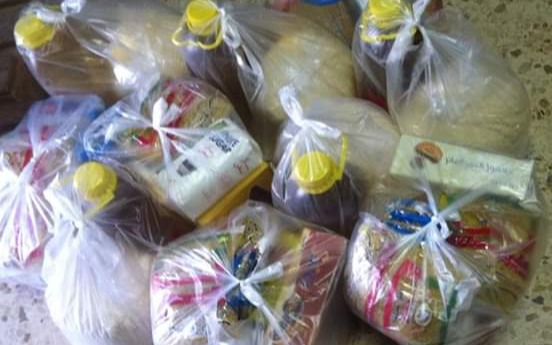 Update. For our charitable campaign. We will show you our charitable and voluntary work. We provided more than 40 families with food and food baskets. We distributed more than 15 cans of milk and baby food. We distributed to two female students at the university an amount of $ 50 each to complete the fees. We gave a pregnant woman the price of a drug to prevent thrombosis that causes a miscarriage of the child for 200 shekels. The campaign is continuing, and the good is continuing.

Update
The first batch of clothes was distributed to about 30 children on the occasion of Eid al-Adha. You can view the images
After 3 days we will distribute the meat to the poor families
I hope everyone donates to increase the nsumber of beneficiary families