Food for Syria
Join us in partnering with Al Rahemon (alrahemon.org), a Turkey-based organization founded and operated by Syrian refugees with the goal of providing much needed food, supplies and relief to families in Idlib and Northern Syria.
"I think now is the most difficult stage yet in the Syrian situation," Naef Abdulaziz, the executive director or Al Rahemon, told us earlier this year. "The number of displaced people in Idlib alone has reached 4 million. Add to this the recent floods which have left so many with no place to stay. Displaced people are suffering from a lack of aid because support has been decreasing, especially for widows and orphans."
Due to a strong personal relationship with Naef, this fundraiser provides an opportunity for those of us blessed with abundance to deliver immediate, much needed food supplies.
The Story
In 2017, Denver-based software developer Dave Revere had the opportunity to travel to the Turkey/Syria border and conduct art therapy workshops for displaced Syrian refugee children. He was surprised to find almost no foreign humanitarian aid taking place in this area. Aid, we've learned, has been extremely limited due to the danger in the region.
While there, Dave made connections with small Syrian organizations that have sprung up to provide desperately needed relief, healing and love for the countless outcast families in Northern Syria.
Particularly among these is Al Rahemon (the name means mercy) Naef and Dave share the belief that love is the thing that can win this war. Al Rahemon has a vision for many projects toward that end, including food relief, health baskets, trauma counseling for children, and more. So far, through fundraising, we've been able to conduct a couple of these smaller projects.
Yes the need is great, but above all, we're motivated by the belief that love is not passive. Join us in letting these children know they are not alone by serving this crucial need!
The Need
1. Syria's civil war has created the worst humanitarian crisis of our time. An estimated 11 million people have been killed or forced to flee their homes. Half of them are children.
2. Humanitarian aid has been extremely limited. 3 million people remain in hard-to-reach areas where aid is rarely supplied due to insecurity. The worst hit of these areas is the city of Idlib, where healthcare centers and hospitals, schools, utilities, and water and sanitation systems are damaged or destroyed.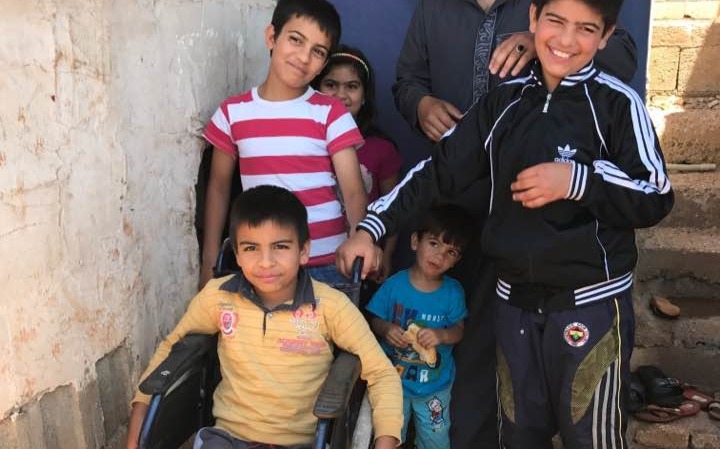 3. Children are sick, living in hard-to-reach areas, without income, homes, or basic necessities. "Most families have lost one or more family members, often the father, their income provider," said Naef. "And most families have sick or wounded who need health care."
The plan
1. Our goal for this benefit is to deliver food boxes for 50 families in Idlib and the surrounding areas in Northern Syria. These families have been pre-identified by Al Rahemon as those most in need.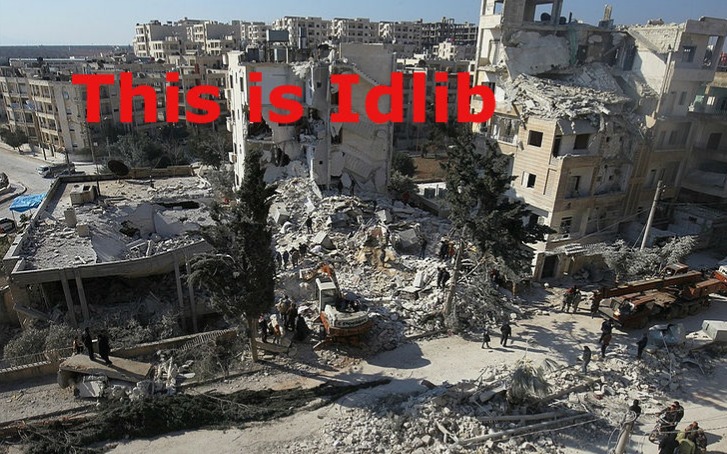 2. Each box contains foods essentials such as sugar, rice, oil, etc. One box can sustain a typical family for one month.
3. The boxes will be purchased and distributed by volunteers to the families within days of receiving the funds. Al Rahemon will conduct follow up with the families to ensure ongoing support.
4. The goal is to continue meeting immediate needs as much as possible while continuing to expand the size of our projects as we seek more resources (funds, people and partnerships).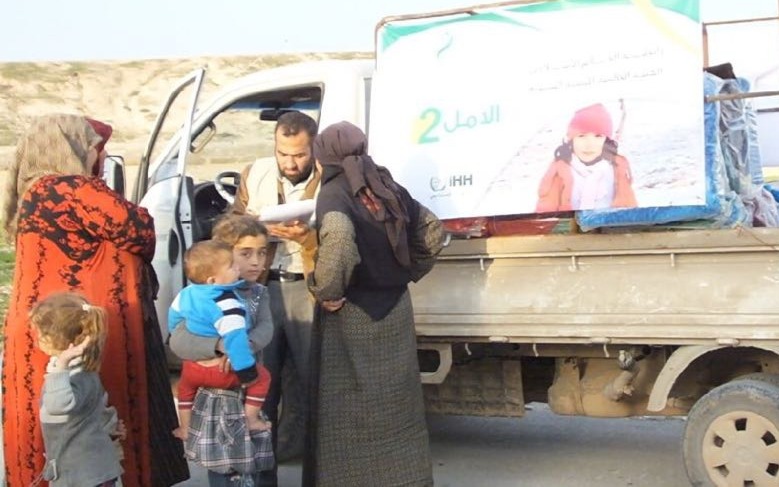 Important Details
1. Party with us on June 9th at Herman's Hideaway in Denver for an epic night of rock and roll from a whole bunch of popular Colorado-based bands! Show up any time between 4 and 11pm. All proceeds will go to this fundraiser. Contact Dave at daverevere@gmail.com for more details.
2. Consider donating a food basket. One food basket costs $46 and feeds a family for a month.
3. Consider sending a message to a family with your donation! Just leave it as a comment with your donation. Make the message short( one sentence) and free from politics or personal information (other than your first name). Al Rahemon has offered to deliver these messages (in Arabic) along with the food boxes.
4. We are looking for U.S.-based partners. If you know or have connections with any nonprofits or grant opportunities, please let us know.
5. Whatever amount we can raise will be sent by wire transfer to the the Al Rahemon organization's Turkey-based bank account. If we're able to exceed this goal, more families will receive food!
Finally, thank you for your generous financial and moral support. This is how love wins.