Note: Please note that Social.fund, being a volunteer driven initiative may not be able to verify genuineness of each listing. Kindly donate only based on your own conscience. To report a false listing write to us on care@social.fund
Ralphie the Brave needs help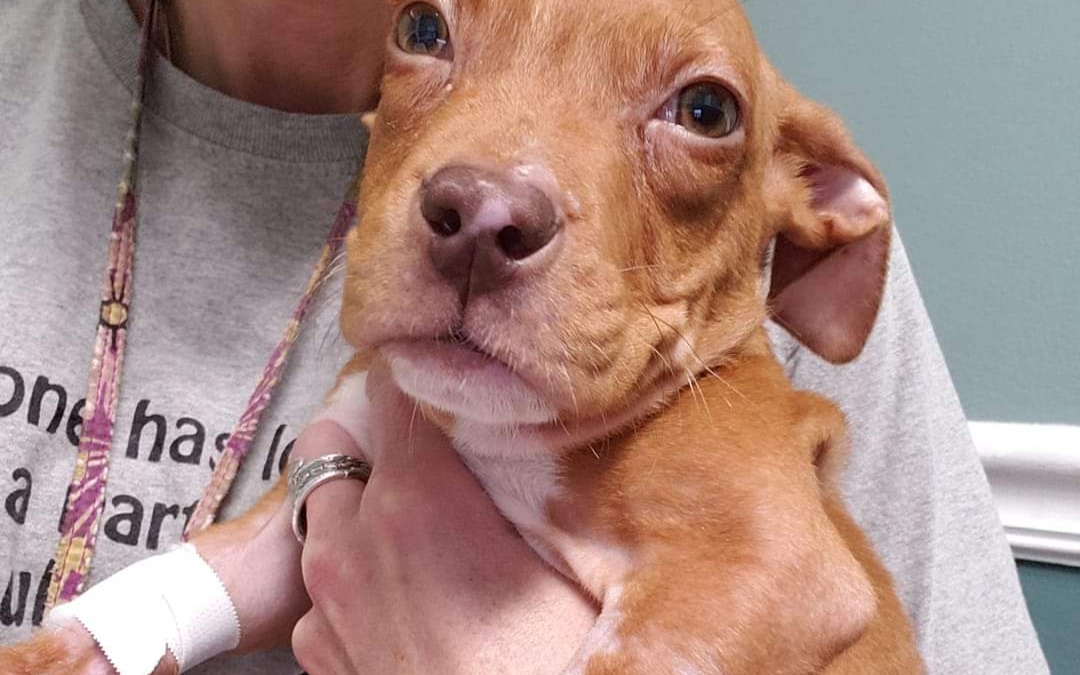 Ralphie is alive in a miracle today this boy came into our lives nearly 6 months old and 3 lb disformed disfigured emaciated unable to walk had bones in his stomach and with a very sick sick boy this led to weeks and weeks of hospitalization repeated times and five surgeries for him ever to be able to walk run and play he was over 2 years old when he was able to do this it was within a matter of a few weeks after being able to walk in a yard on his own that poor Ralphie suffered yet another setback. Ralphie became impacted in nearly died surgeons fought tirelessly to save his life with several hours of surgery and removing over 30 in of his intestines and meticulously working to repair and put back together what remained his outcome was very bleak to say the least. But I made Ralphie a promise if he would not give up if he would fight I would fight I sat with him days at the vet and then when he came home I never left his side. Ralphie eventually made it through it with a lot of love many tears several setbacks. Now Ralphie has had another major setback thrown his way and is receiving emergency medical care our first vet to stay to see the emergency vet was discounted and given at $890. He has now transferred over to the specialist who did his surgery and we need to raise $1,000 for his care in hopes of Ralphie having another miracle his outcome is far better than it was prior he has suffered an issue with his colon that if we can attack it medically and address it he has a very good chance of being able to live but to do nothing is a death sentence. Can you will you help us.
To put it in plain terms Ralphie's is not working like it should and right now that is led to infection and inflammation and slowing down causing potentially if not a blockage he needs super powerful medication IV and injections. Ralphie is come a long way and he truly is a miracle every surgery his outcome was so slim and we held their breath but God honored all of my prayers each and every time and I know they will be honored again I just told faith when you look in this baby's eyes he fights like no other doggy I have ever known in my life. He is a fighter he wants to live. He is the happiest lovingest boy he may walk funny and run funny and sound funny but he is just a miracle and a reminder of what is possible and what we all and rescue work so hard to do change lives give life.
Thank you all for any help and donations. Even if you cannot donate will you please keep Ralphie in your prayers.