Note: Please note that Social.fund, being a volunteer driven initiative may not be able to verify genuineness of each listing. Kindly donate only based on your own conscience. To report a false listing write to us on care@social.fund
Eid al-Adha campaign
Hello ...
We are still implementing our charitable initiatives to help the poor and needy.
Eid al-Adha is a great joy for all Muslims, as the sacrifice is sacrificed in commemoration of the Sunnah of our Prophet Ibrahim. The purpose of this sacrifice is simple; It is to please God Almighty and to commemorate the sacrifice of Abraham, peace be upon him. Muslims feel joy and pride because they have such a feast in which they can meet the needs of the poor and needy, and it is deeds that Muslims await with joy and pleasure.
On the day of Eid, they buy new clothes, decorate their homes and invite their families and friends to join the Eid and all Muslims especially children wear new and elegant clothes. In addition, many delicious meat dishes are cooked in every family.
Through this campaign, we will endeavor to provide the poorest families and orphans with meat, food and Eid clothes for children in order to provide them with a decent life.
With you and your donation, we will make this year's Eid al-Adha more honorable and happier... Let this be your chance.
A small donation from you does miracles. Please share widely with friends and relatives.
@@ NOTE // Please DO NOT put the option to donate anonymously, I will not receive the donation
You can donate directly via the donate button link on PayPal :-
https://www.paypal.com/donate/?ho...
And here's my PayPal account if you want to send directly:.
paypal.me/ayman220
Email Paypal :- ayman882022@gmail.com
Venmo : anna-howitt
CASH APP : AnnaHowitt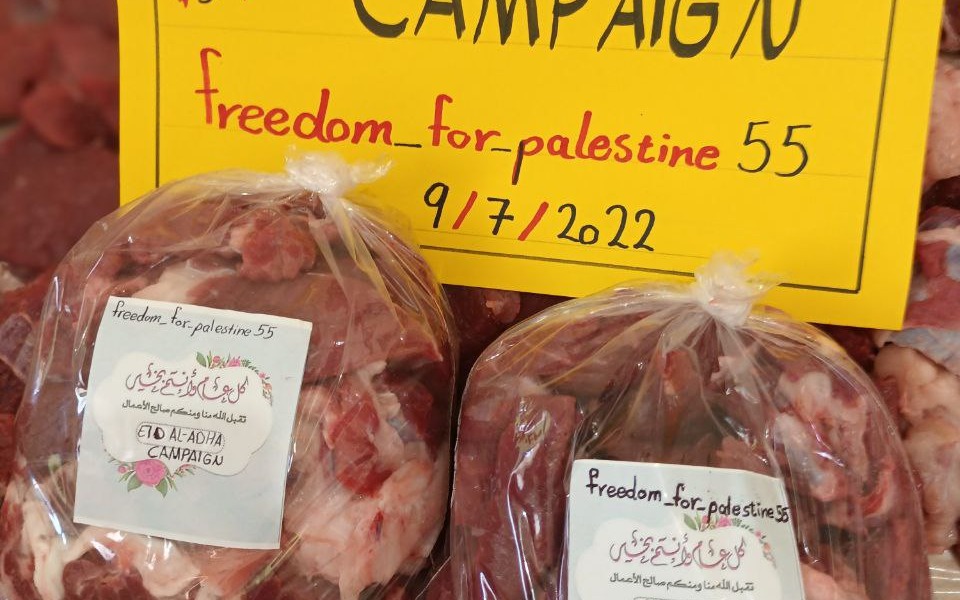 ي