Parvo Puppies Need Help!!
We received the Ninja Turtles (Leonardo, MichaelAngelo, Donatello & Raphael) a little after midnight on Friday, or basically we should say early Saturday. When the pups arrived we were made aware that they had kennel cough, so we were expecting coughing and sneezing.
When the four pups arrived they were dehydrated to the point that 3 out of 4 were walking on their wrists. It was very clear to the VP of our rescue that they were dehydrated. We made sure that all pups were fed and given water. Bowls were slowly refilled twice to make sure that the pups did not drink too much at one time.
Later Saturday night it was noted that Leonardo was not eating, and only drinking a little. Sunday morning we decided to sub que fluids to assist with rehydrating him. He was on cough tabs and Doxy which the veterinarian had prescribed for him on Wednesday. So we assumed he was still not feeling all that great; but he was on antibiotics and they may be making his stomach upset.
It was decided we wanted to take him to our veterinarian on Monday for a second opinion. Leonardo would never make that trip. On Sunday our VP, and two of our coordinators would hold and pet him for two hours. He was tucked in with a heating pad, and shortly after being tucked in we had to say good-bye to a pup we only had for a day and a half 😢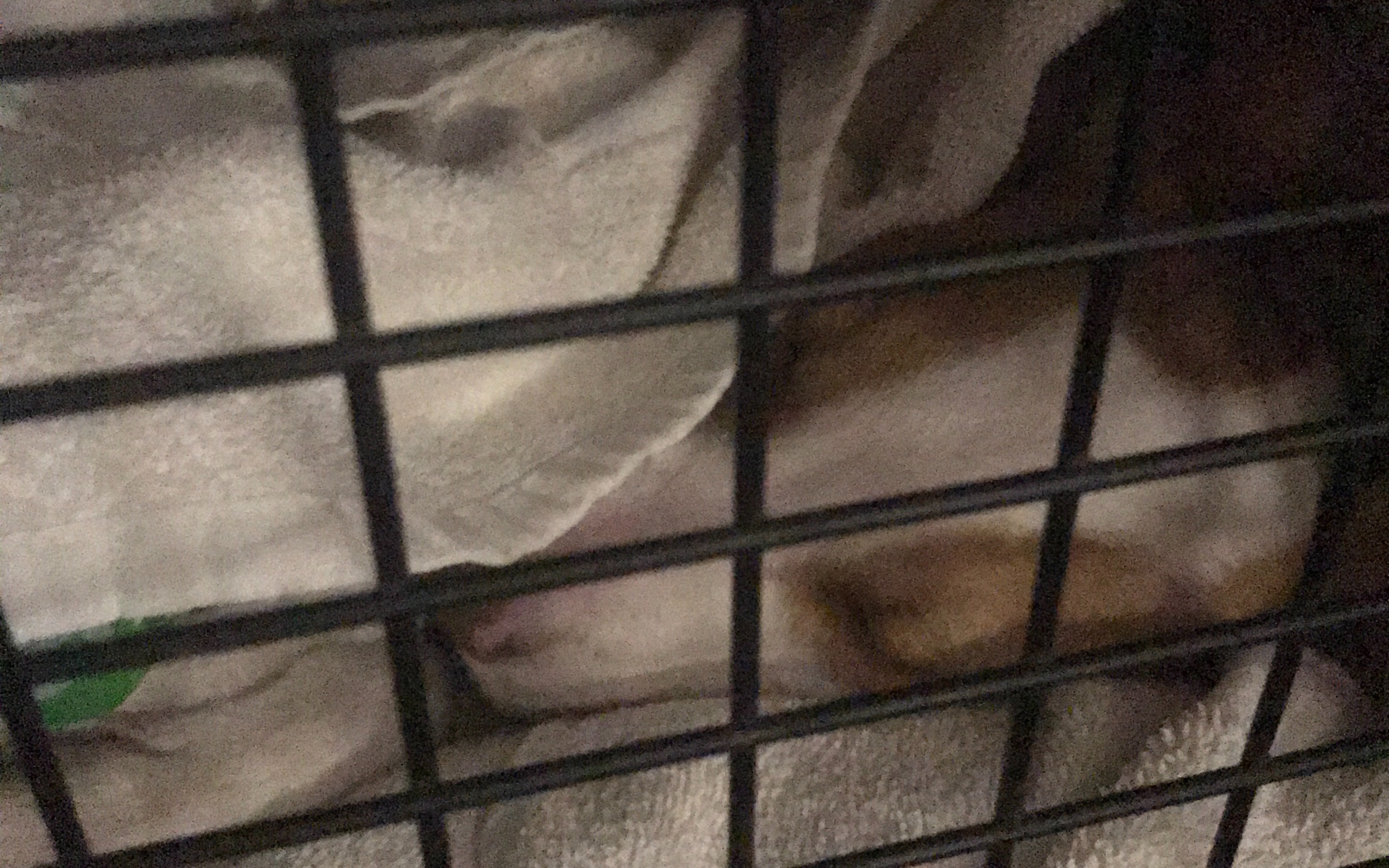 Our sweet Leonardo was gone. 😭😭😭 We hope he crossed the rainbow bridge in peace, know that he was loved up until his last breath. RIP sweet boy! You were wanted and loved! ♥️🐾♥️
Our VP then switched her focus to MichaelAngelo, Leonardo, and Raphael... she suspected more than kennel cough turning to pneumonia. Under her close supervision she noticed MichaelAngelo lost his appetite about mid-morning. She suspected Parvo immediately. Grabbing a poop sample as soon as they went.
Our VP walked into Community Veterinary Practice and asked Denise if they could run an immediate in house. Denise knew immediately we were looking for Parvo. They responsively ran the the test, and not only did they come back positive, but they came back a strong positive.
Now sweet MichaelAngelo is in for the fight of his life. His Brothers Donatello & Raphael are not far behind them. We are praying for this family who were abandoned and found their way into a shelter, where Pibbles Paws Safe Haven found them and pulled them to bring to the rescue for their furever homes.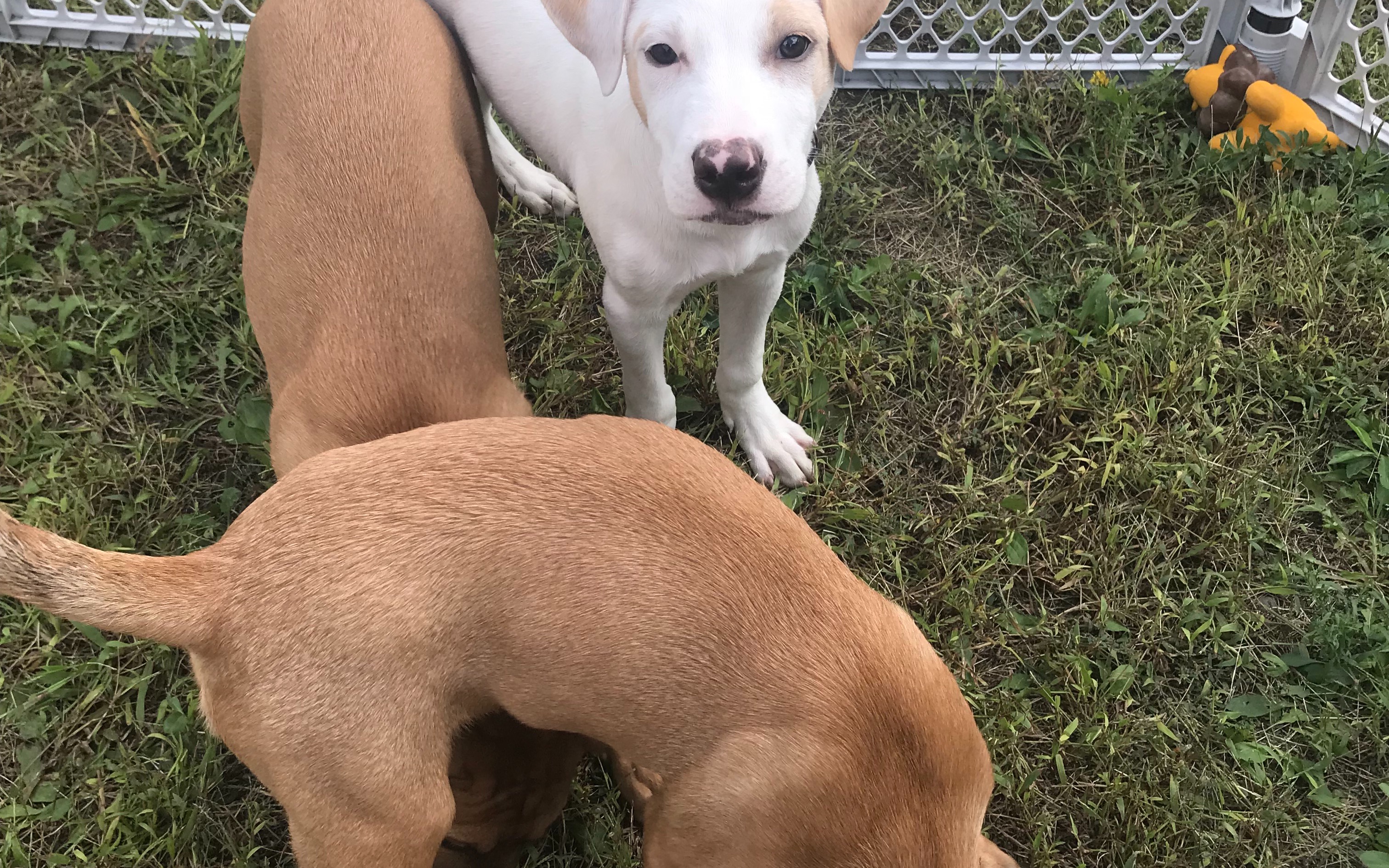 The white pup in the picture above is MichaelAngelo.
WE NEED YOUR HELP TO SAVE THIS FAMILY!! It takes thousands to save a family. Some rescues choose to euthanize when pups break with Parvo, our VP has never taken that path. Our rescue stands behind her choice to treat. We understand this is a 50/50 chance of survival and a painful virus to overcome.
We want to give these 3 beautiful pups that chance to live, to have a family, to be loved! Financially we need your help NOW!!!
Please give ...any amount helps. We are aiming for $2500.00 to save these babies. We may have to adjust higher if the bill for medication rises. They are only babies at 2 1/2 months. PLEASE HELP NOW!!! We do not want to lose these precious souls. Look at their photos. They were so happy just 24 hours ago, before this horrible virus took hold.