Ralphie it's surgery or euthanasia help please
On November 19th 2019, Ralphie was seen by BluePearl Veterinary Partners, where he was seen for a consult for major orthopedic surgery by Dr. Doornink. During this consult Dr. D confirmed that without surgery on both hind extremities, the only humane option would be humane euthanasia. Ralphie is a very sweet boy who was rescued in 2018 from extreme neglect and abuse.
Ralphie was rescued from GA high kill shelter. He was 5 months old and not even 3 lbs. While his siblings were nearly 6/7 times his size.
The findings of the consult found the following. Ralphie was presented for evaluation of bilateral hindlimb lameness. Physical exam findings were consistent with bilateral medial patella luxation and suspected concurrent cranial cruciate ligament deficiency. It was difficult to assess for cranial drawer and tibial thrust accurately due to Ralphie's conformation, periarticular thickening, and medial patella luxation (particularly the left). It is recommended a staged medial patella luxation correction starting with the left side (+/- stifle stabilization via TPLO or TTTA). Typically surgical correction of medial patella luxation involves medial retinacular release, block trochleoplasty, lateral imbrication, and lateral tibial tuberosity transposition.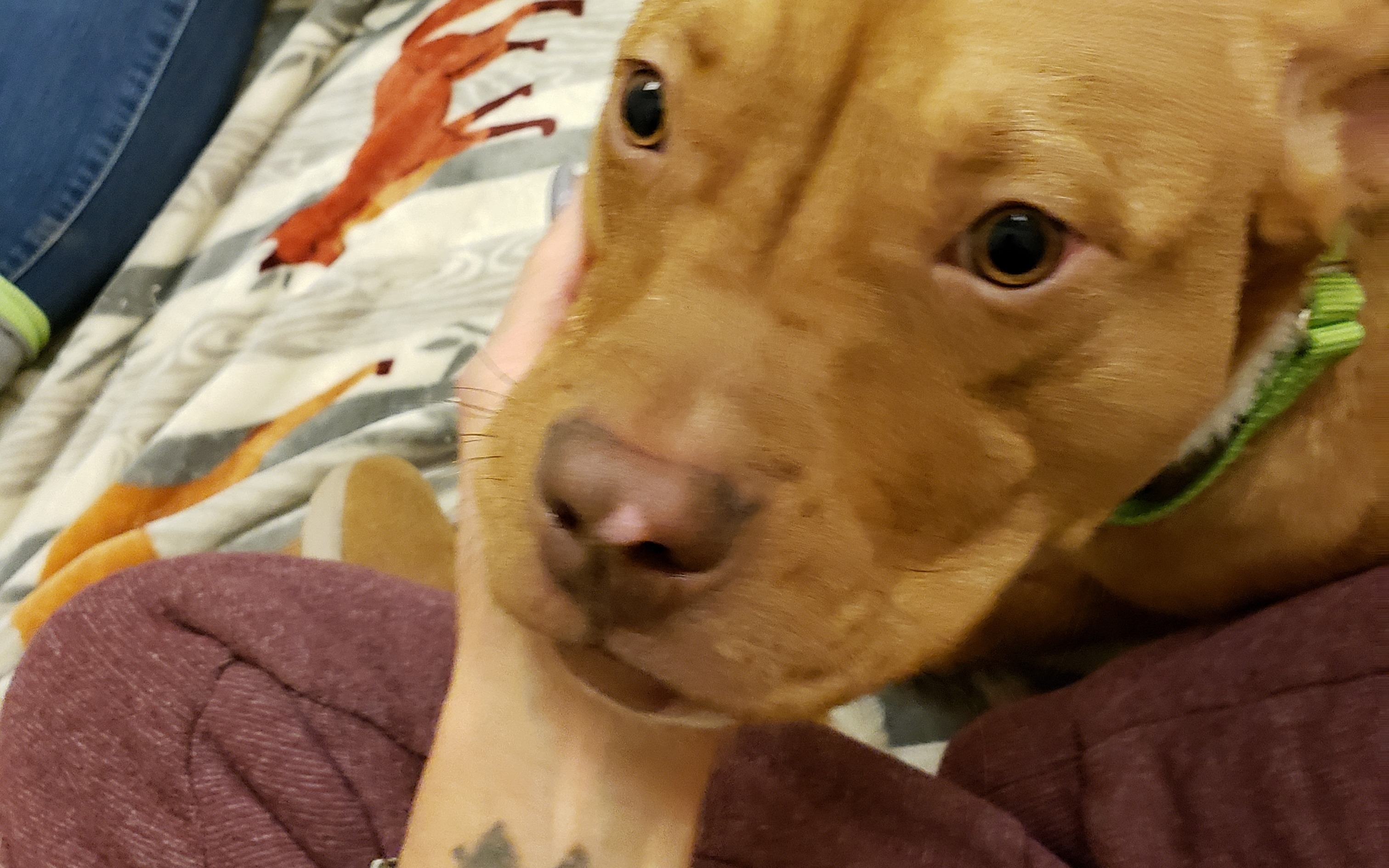 Ralphie is so completely loving and looks for Angel's to help save him. He wants hope and life. Please if you can give $5
Without these surgeries to correct as much as possible the deformities caused by severe malnutrition and abuse early on in his little life, Ralphie will soon loose complete function of his hind legs and is in severe pain. He can hardly stand now. That pain will only continue to get worse. Estimated cost per surgery (One leg has to be done at a time) is $4000.00 plus the consult fee which is $200 for the exam, bloodwork and radiographs.
Please help us give Ralphie the life he deserves. This sweet boy has been through so much pain, heartache and despite it all has kept the most amazingly sweet disposition and continues to give out so much love.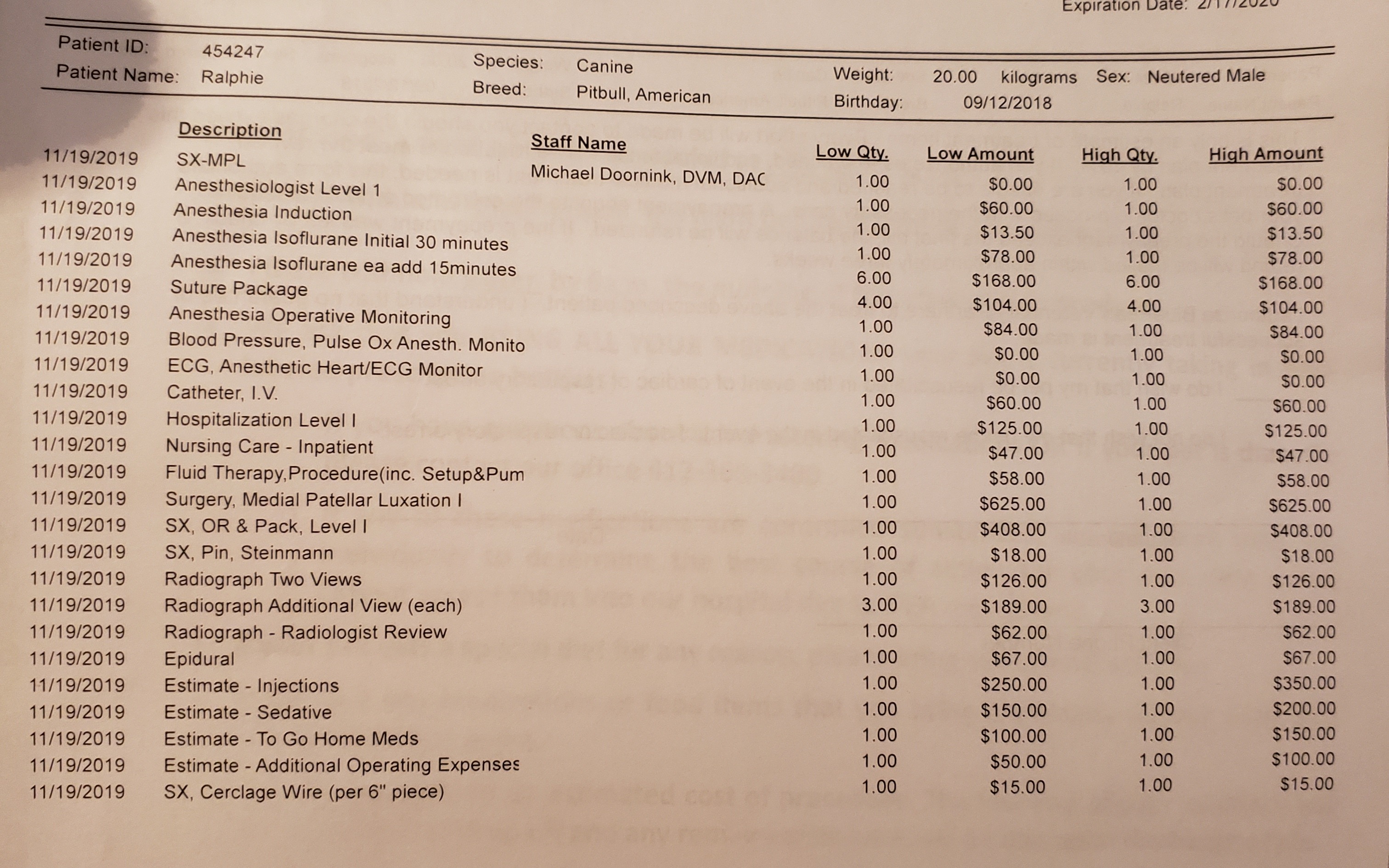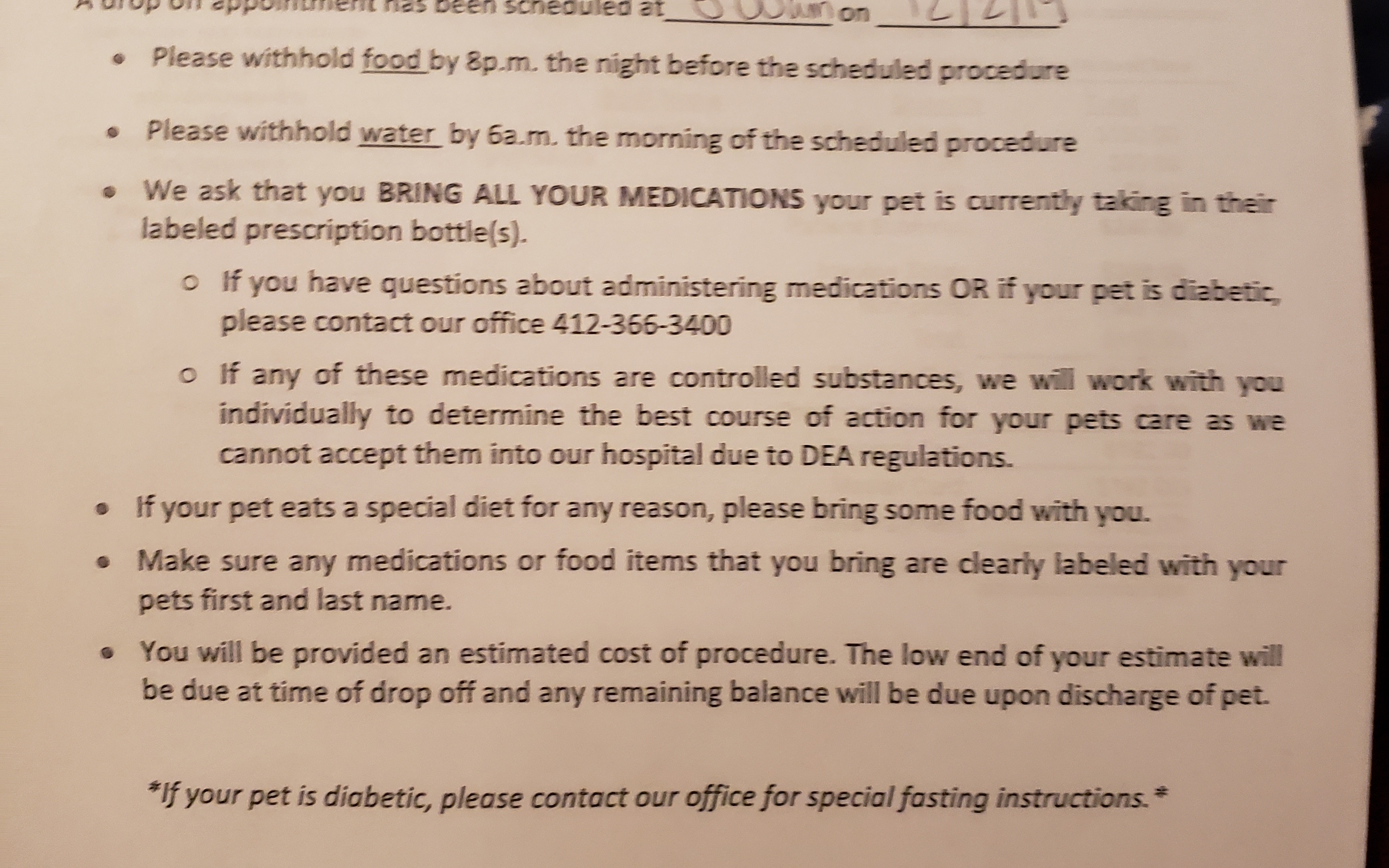 We have to cancel if we can not raise funds.
The vet estimate is lowest ranges plus 20% they state we should prepare for. His case is very severe and is why after traveling to numerous states and having consults all over that we have found a vet with promise hope and half the cost of others.
Estimated total cost (due up front on surgery day): $4000 plus rechecked and rehab visits
We have posted the Vets information they are a blue pearl veterinarian Center I will tell you they will not accept donations over the phone I went into great detail with them for this and they stated they do not have the Manpower they are an extremely busy emergency & Specialty Center and they do not have the Manpower to process be on the phone or deal with this type of situation with dealing with hundreds upon hundreds of patients and more calls a day.
You can donate here or via PayPal: LTLR4LIFE@GMAIL.COM
We will post pictures and invoices.
Help save a life. Please... we have come so far spending weeks in hospitalmfighting for life. Having a bowel obstruction from swallowing bones of dead animals to live. Emaciated near death. Months and months to recover. He is on 4 meds daily for pain control please help. It's not right to have to have to think the unthinkable because he needs surgery. No a wheel chair is not a fix he would be in excruciating pain in a chair. Please can you give the cost of coffee candy bar fast food meal. Please.