Jules and pups
Update
This family is in medical quarantine at lake Hartwell veterinary clinic https://www.lakehartwellvet.com/...
Just a few days of boarding and vetting has us over 600$ and with heartworm treatment and full vetting we are looking at several thousand We need you to help get these guys and 2 gals fit for travel and to loving homes Their expected arrival to Rochester is the weekend of the 21st and they will be fully vetted including altering Mom will be boarding for up to 3 months or more in Georgia while undergoing heartworm treatment this is not a small thing given her extremely poor body conditioning and will be expensive and death while being treated is a possibility Jules needs to know what a loving home is for once in her lifetime, her little ones will be sweet loving puppies
Can you help give them the help they need? Donations directly to the medical boarding vet is fine and below is the contact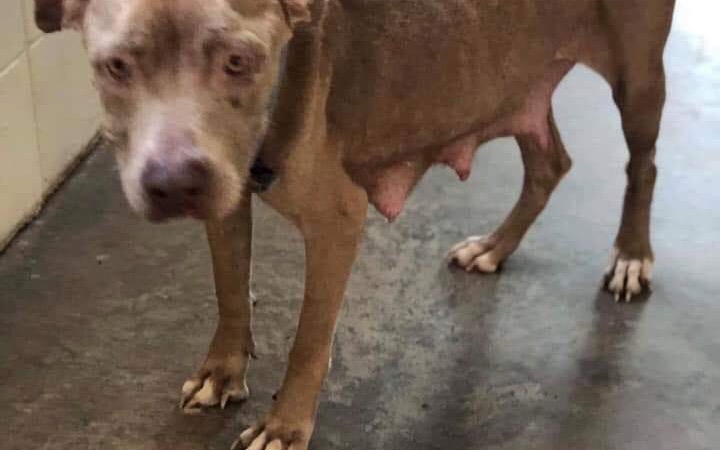 We couldn't ignore this please for the family pictured
We are the ones committed
***just got rescue confirmation on this family****
_____________________________________
****Help needed ASAP. for mom and pups****

This poor mom is scared for not only her babies bit herself as well. She's trying to care for her young at the same time as finding a way for her to keep going. Don't let her know only sadness. Don't let her young know only heartbreak. Please help them all get out of the shelter.

****Tifton Georgia as in Toft County****

Tift County
Mom
40 - 50 pounds
2-4 years
Extremely skinny
Loves people
Great with other dogs

Kids
Young
Just look at the shivering faces. They are innocent and deserve a life better than cages around them.
Mom is heartworm positive and will need several months of treatment before coming north including boarding at the vet the entire time
One of the puppies has a bad eye and it needs to be removed completely
Who can help get these babies and mom get the help they need. Any amount helps. They are on a 2 week quarantine and then will he here fully vetted and chipped ready to go home
Mom will take much longer


From the vet