Mauve was hit by car left suffering 10 of 14 pups dead
10.19.20 update
Mauve seen vet today, we were very concerned because she has not tried to use leg. We feared she had no feeling in leg but after full exam and test she did show signs of feeling. So we will start her on laser therapy Wednesday if we have this filled.
Her surgery and complete vetting test xray and emergency spay and meds for infection pain and tick borne illness Ehrlichiosis. But they gave us an amazing break at $1380.00 that is huge, and they will do therapies including laser therapy for her 13 treatments for $500 so we must fill this to continue.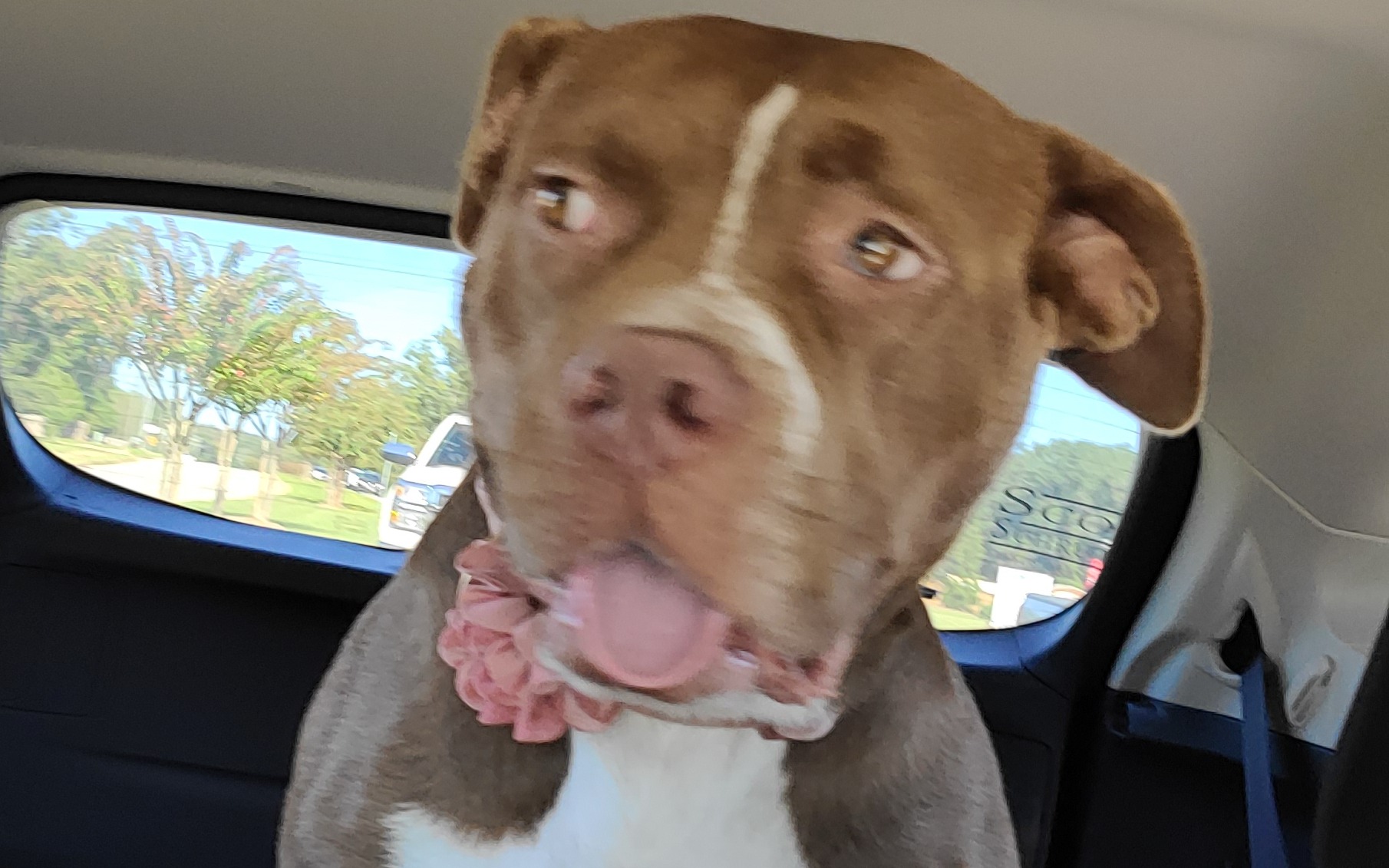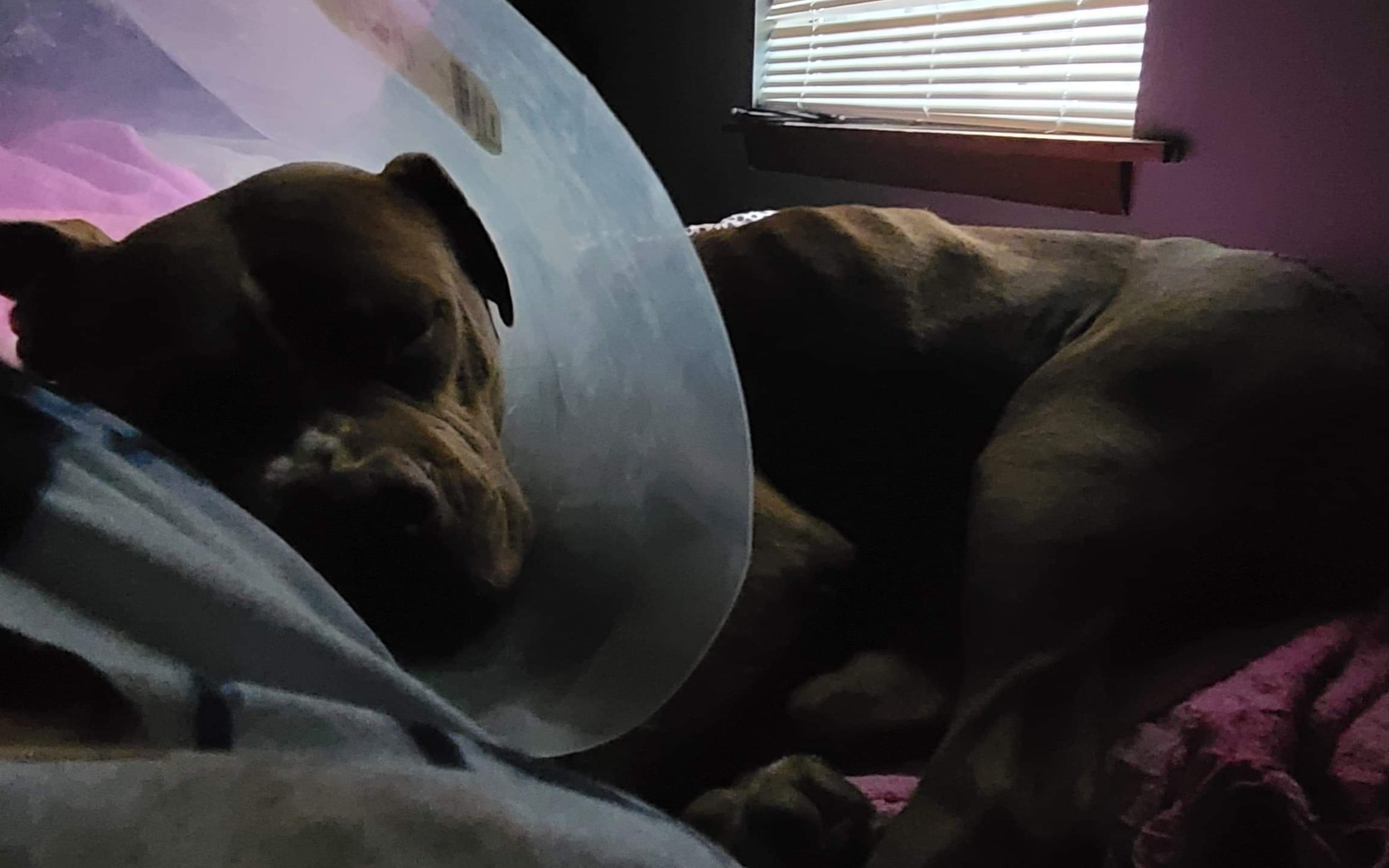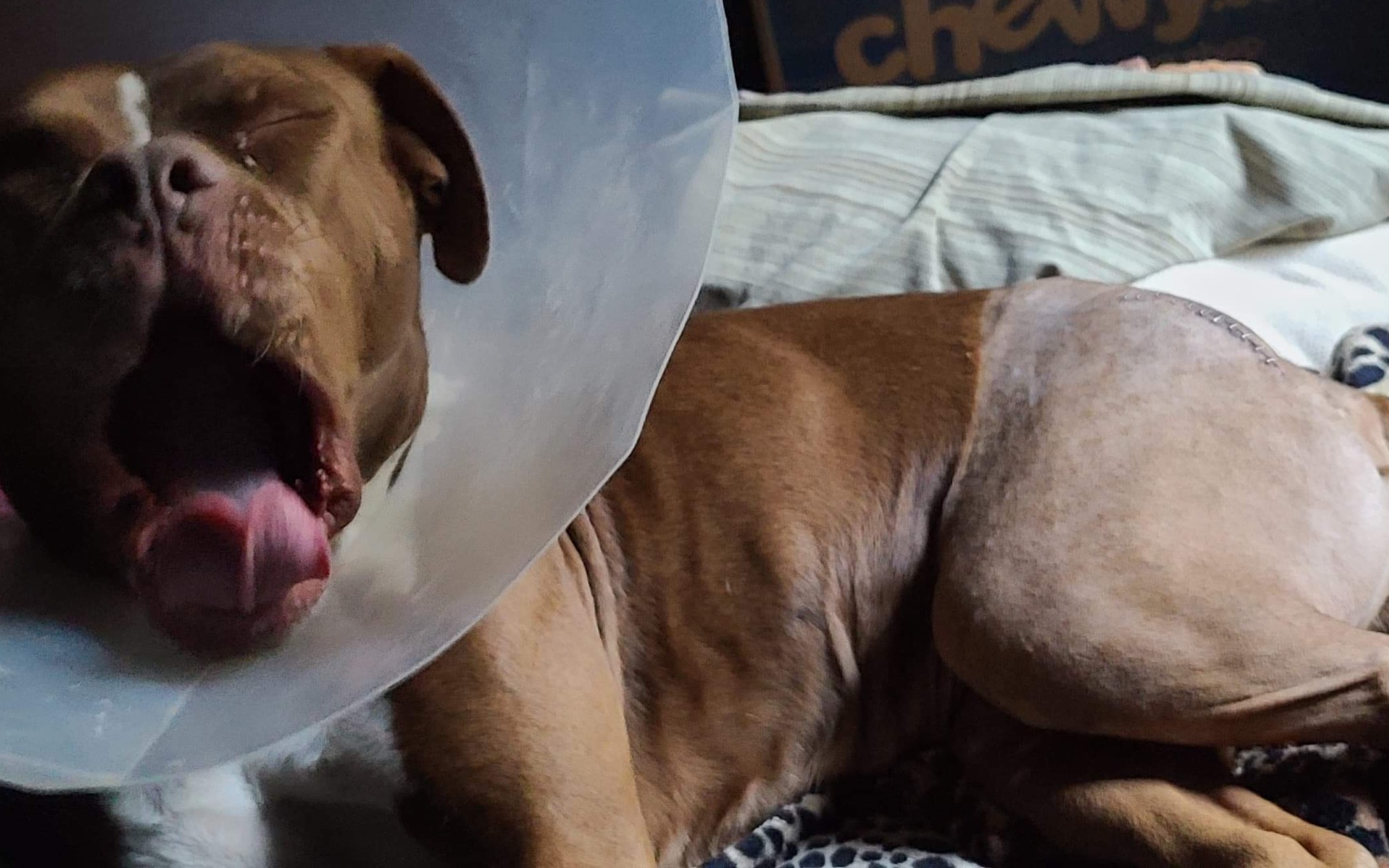 Update: Mauve came through surgery well, we are slightly concerned because of lack of use still offset and leg, terrified the nerves are to bad damaged.
If you can give please consider. J
Her life is valuable and has meaning and quality as well she is the sweetest girl you could ever meet. I promise this girl she would never have to have another letter of puppy much luck watch another letter suffering die. We graciously thankfully I want to say thank you to everyone that has donated that's far and if you can give any amount we ask that you please consider it.
Mauve is a precious 1.5 - 2 year old sweet angel. Mauve was basically a fixture to her owner that used her to breed for profit. Her last litter of pups was 14 in which of those 14 pups 10 starved and died and one was admitted into the hospital near death when a neighbor got them to give her the pup to save it's life and the other pups. All eat up with hook worms they found rescue for the pups. The rescue was not able to take mom as they had no space available for mom ( pups were already 14/15 weeks old that lived), and mom was presumed pregnant again.
Owner allowed her to roam or he would lock her in his garage with his male pit for days at a time while he would leave nearly starving to death. When home she was always roaming and in the road. Well you got it... she was hit by a car and he did nothing for over two weeks to help her.. However the neighbors took action getting him to give up the dog so she would not die.
Finally to see a vet we learned that this angel has had a major injury to her hip that is going to require immediate surgery and pray that there is no long term nerve damage. Though she is likely pregnant her health is most important and she will need to be spayed immediately. We are in dire need to go to immediate surgery in the A.M.
They will attempt to repair the hip and put hardware in to secure it, we are in hopes that this will be a fix that will work and will bring her relief. Can you imagine living like this for weeks and no one to love you and get you out of pain.
If you can give we are asking please donate. We will post to this and add the receipts when surgery is complete.
If you can help Mauve to live and heal please do. Nothing to small and nothing unappreciated. Your donations help us save lives stop suffering and give hope happiness and ultimately hope of future and happily ever after.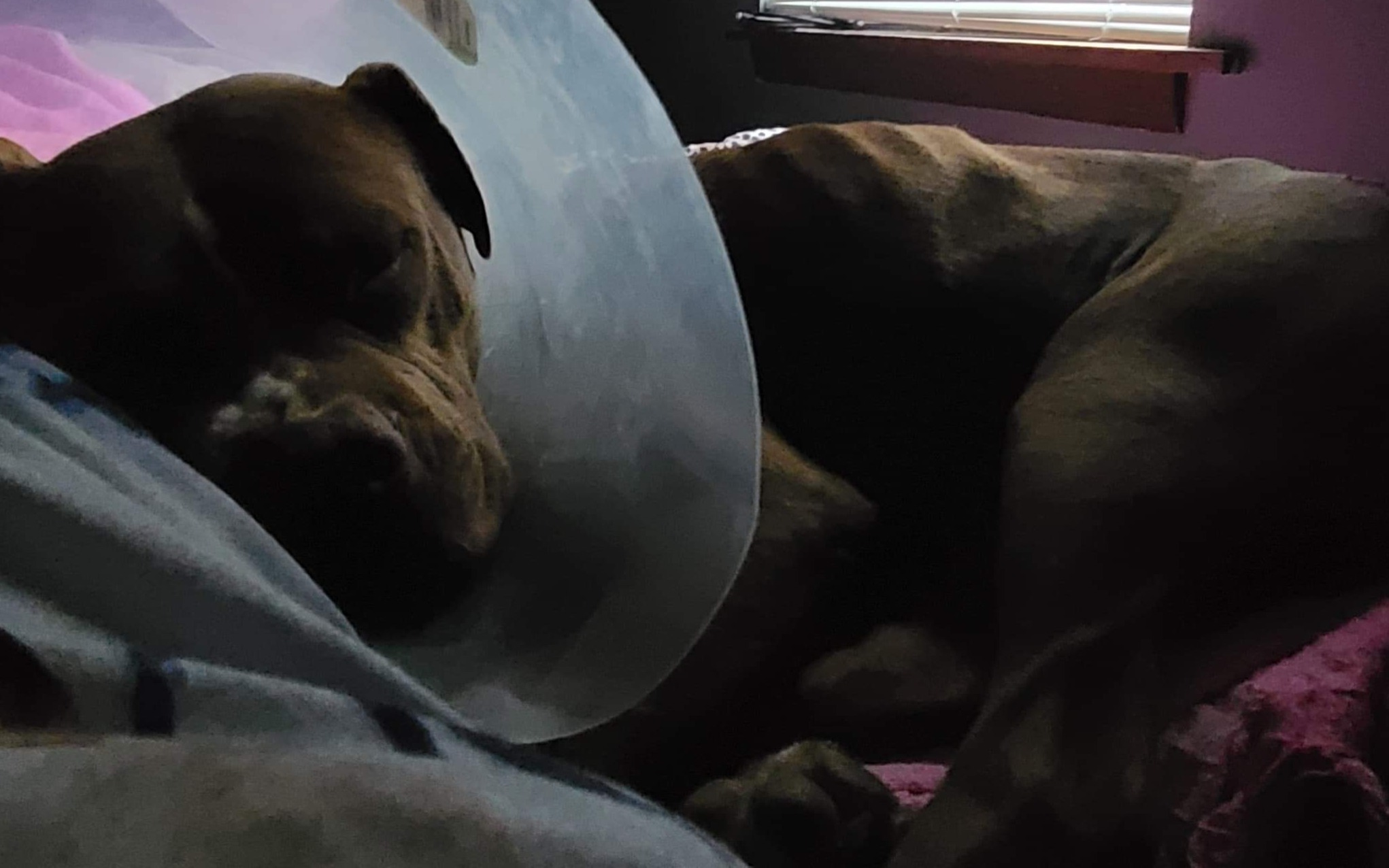 Mauve