Won't you help little Cindy with her surgery!?
We would like to introduce you to Cindy. This little girl arrived at Red Rock Rescue on 1/26 with her brothers and sisters. The pups were released from the Vet office in Mississippi after their stay - they had been found in a construction site…. abandoned. Their diagnosis was starvation resulting in malnutrition, Coccidia and Giardia- for those that do not know, these are horrible parasites. The "Brady Bunch" started their journey to Rescue with loving transporters, arriving as happy wiggle butt puppies!! Within a few days the vet visits started and have continued. These poor little one's immune systems let them down and 3 pups have succumbed in the last week. Cindy visited the Vet this morning and Heather rushed her over to Valley Central Emergency Hospital to save her life. She has been diagnosed with intestinal intussusception- a life threatening condition where the intestines telescope into each other. She is too weak right now to even have this surgery at this time, she needs a blood plasma transfusion before she can be reevaluated for this surgery. We need your help if you are able…. the medications, the vet visits for all pups, now the emergency surgery, we need you!
The estimate is currently up to $2500 for the surgery and it is an additional $400 for the plasma transfusion. Plus she was at a vet this morning for the ultrasound to diagnose the condition. We estimate that bill will be $300-400.
We will keep everyone up to date and will be transparent with the final billing. Thank you for caring!
From the rescue
2/8/19 "Cindy Update: she is doing good, the plasma really helped her ... they removed part of her intestine/bowel and evacuated the fluid that backed up in her belly. She will be staying there for the weekend."
2/9 Cindy update: " her blood pressure is still low but she ate on her own today. She is currently on antibiotics, pain meds, and IV fluids. She will staying in hospital till Tuesday"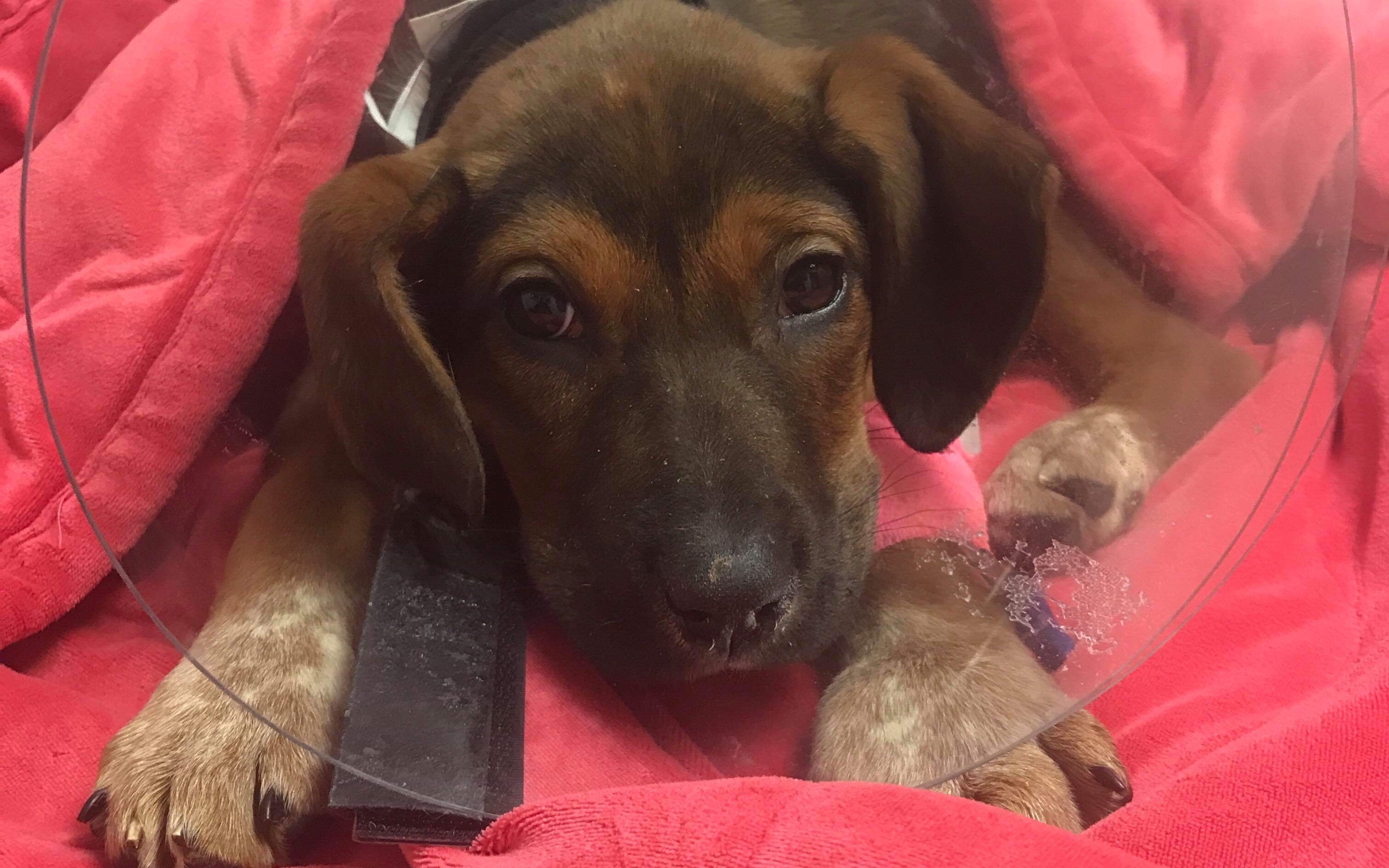 Cindy update 2/12: she is now back with the rescue. She is eating......and pooping! Doing good so far. She has a restricted diet and exercise plan for the moment but is happy, wiggling her tail and barking to demand food!
We should have the final bill today to post
Here is the final invoice for Cindy's care/surgery. We are only a fraction to paying for this surgery.